Meet Shoutbase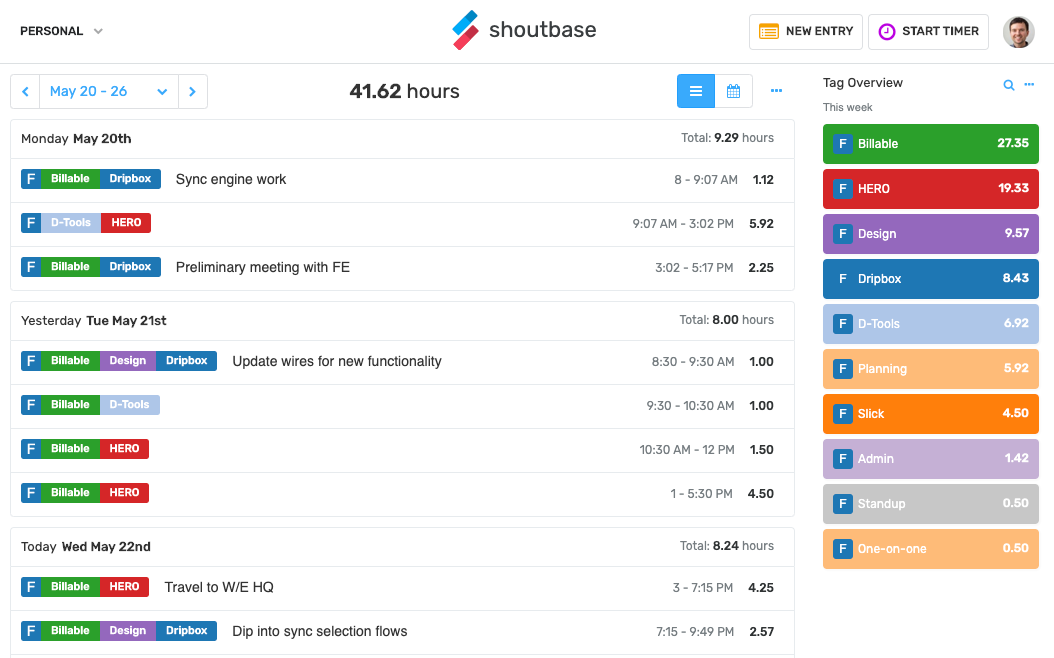 Shoutbase is a time tracking system built for speed and simplicity. It's optimized for fast data entry that lets you record time quickly with little effort, so you can get back to what you're doing with minimal disruption.
When you're ready to analyze time, you can get summaries and detailed reports filtered by tags, people, or date range.
It's a clean and simple product that focuses on its intended purpose really well, and nothing else.
Tags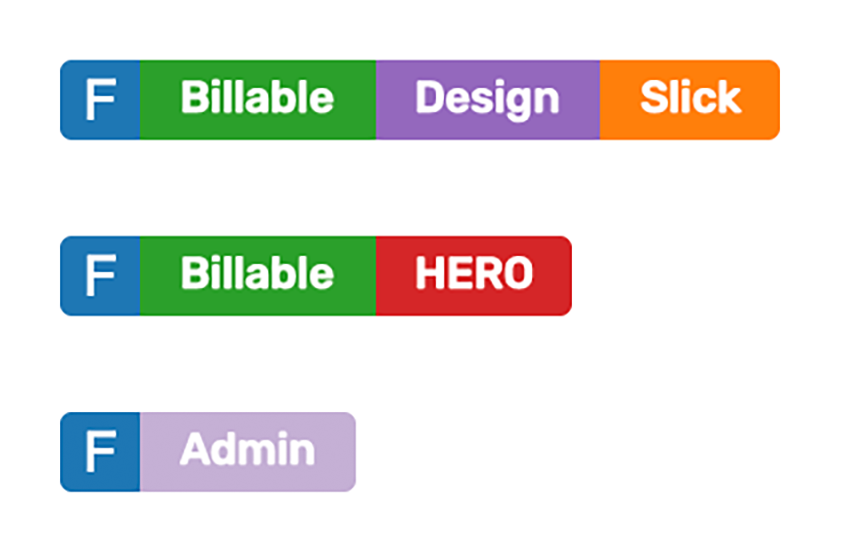 Shoutbase uses tags to categorize time. Tags can be created on the fly when recording entries, so you aren't taken out of flow or required to do extra, unnecessary steps. Tags are also optional, so you can go back and organize recorded time after the fact.
Teams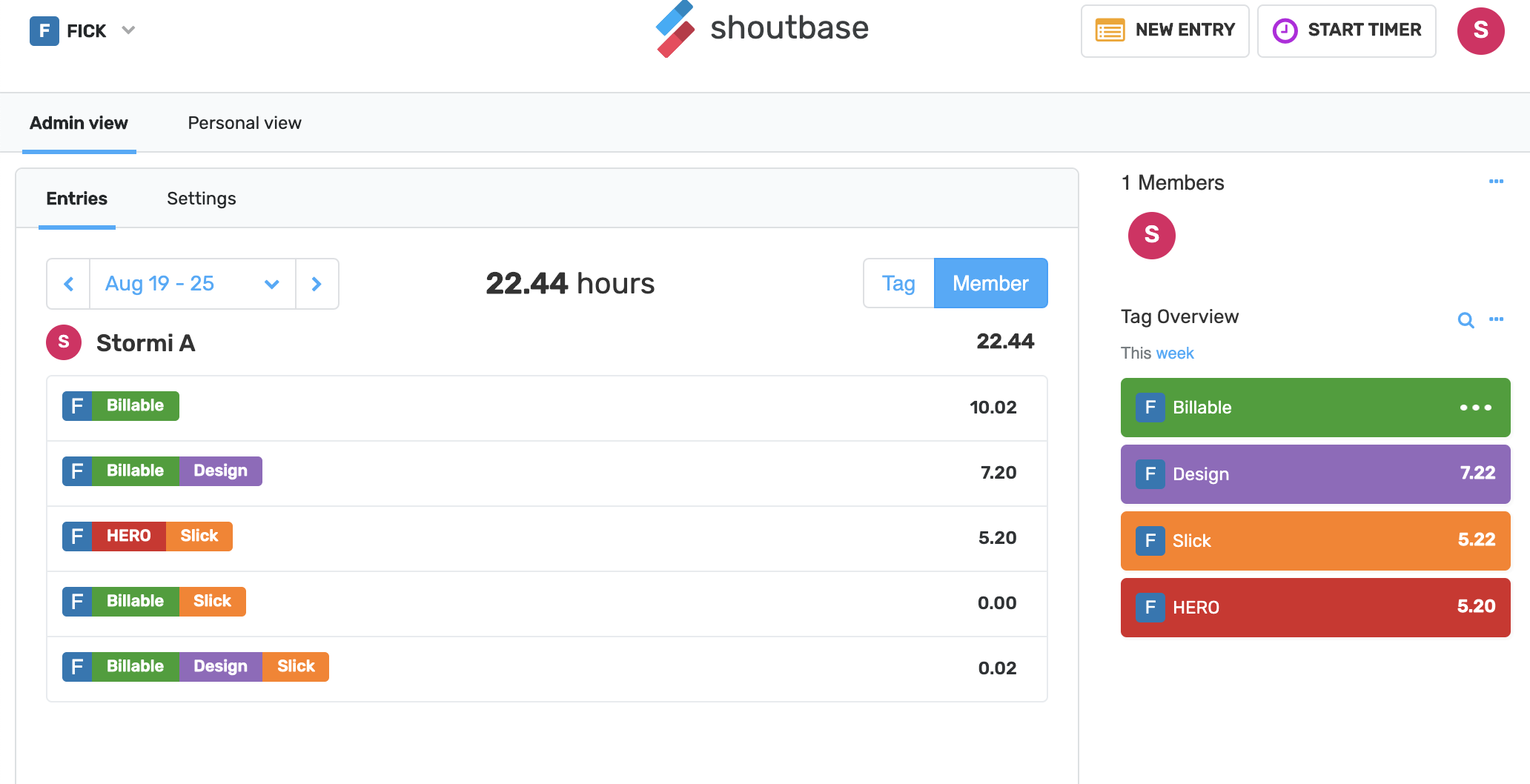 When you need to track the combined time of multiple people, it's quick and simple to invite members to join a team on Shoutbase and track time on shared team tags. Teams are lightweight, and you can create as many as you need within your account to match how your organization is structured. Multiple separate teams within an account can make sense when one team uses tags that don't need to be visible to another team.
Goals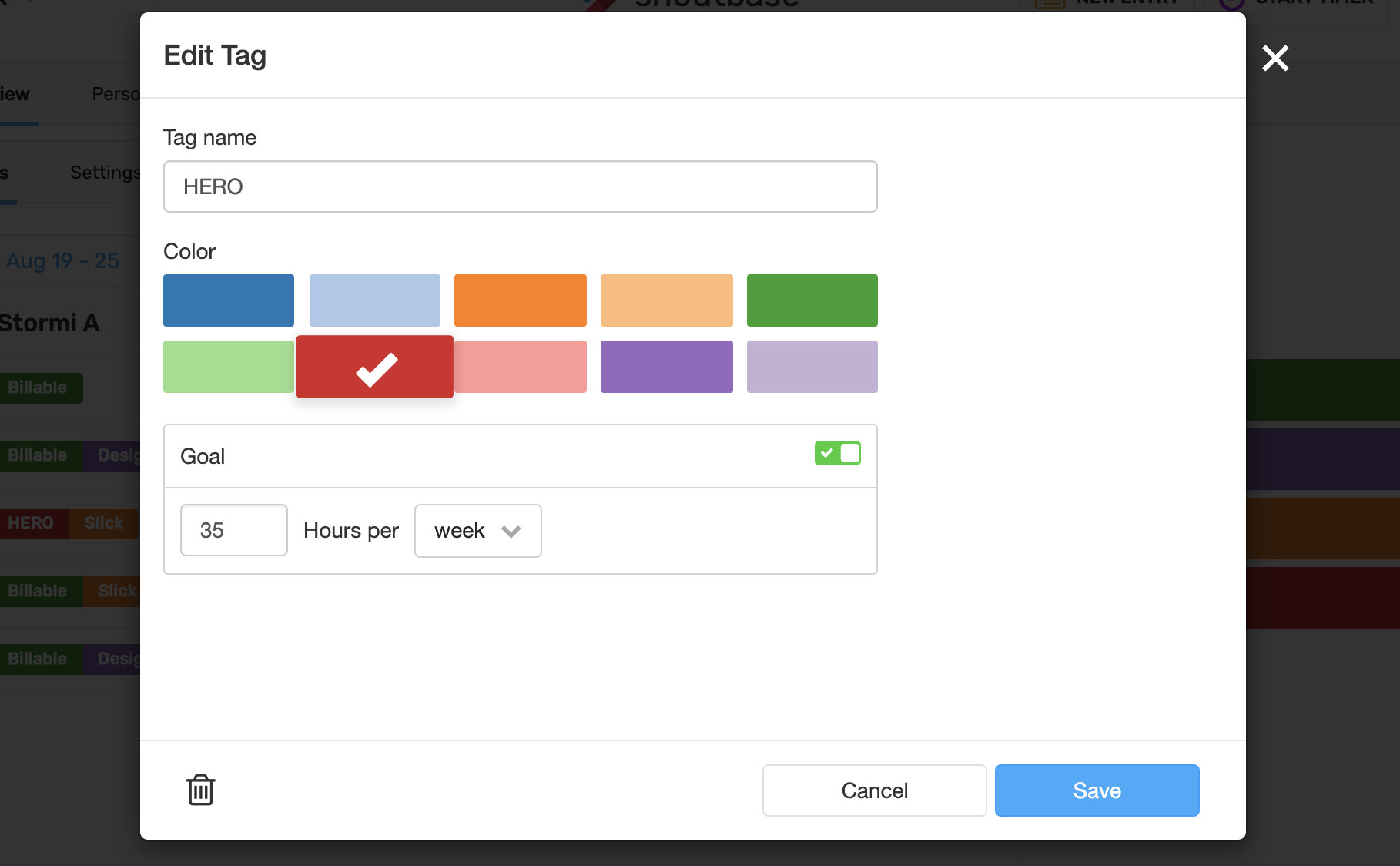 When working within a time budget, or a desired minimum/maximum number of hours within a given date range, for a given tag, you can create goals in Shoutbase to monitor and track your team's progress.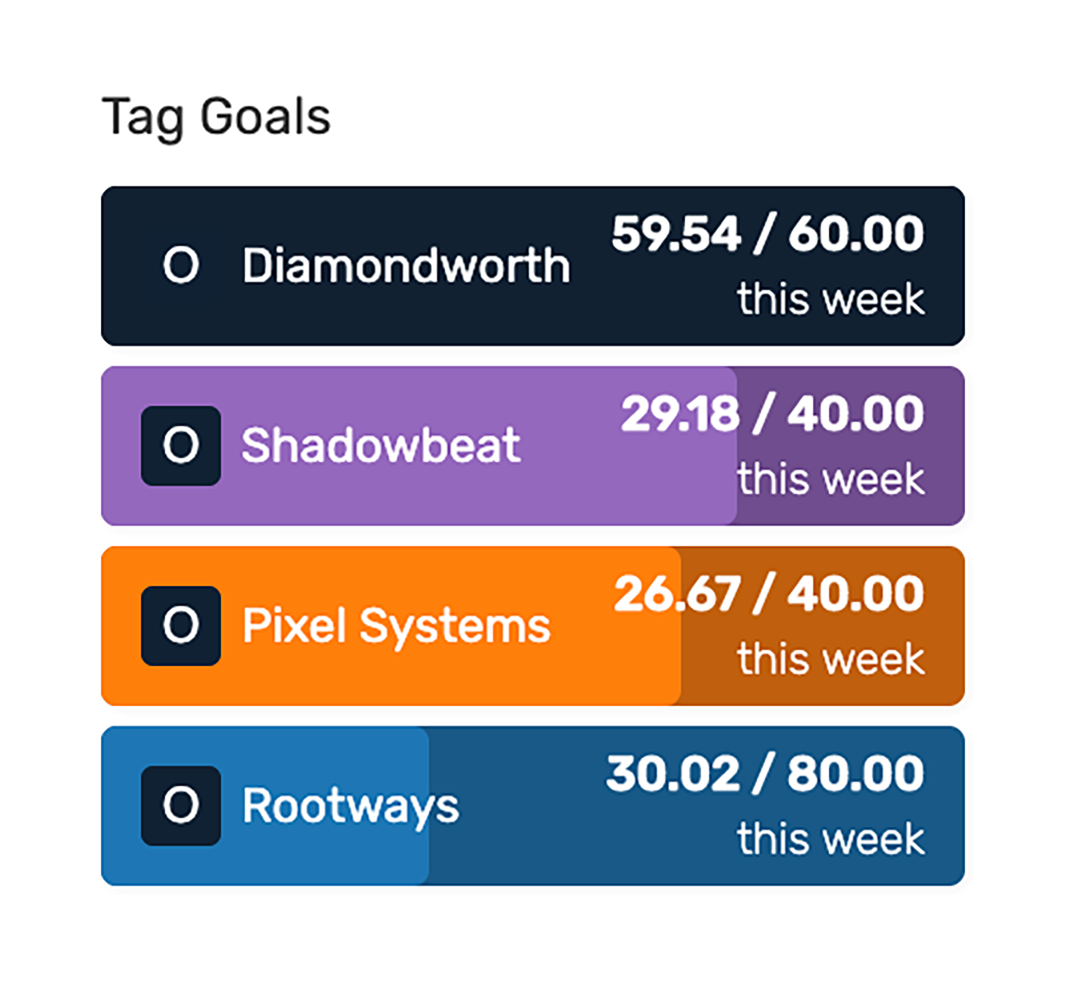 A goal is visualized in the sidebar as a large tag with a progress bar filling up the tag as you progress towards your intended goal.
Reports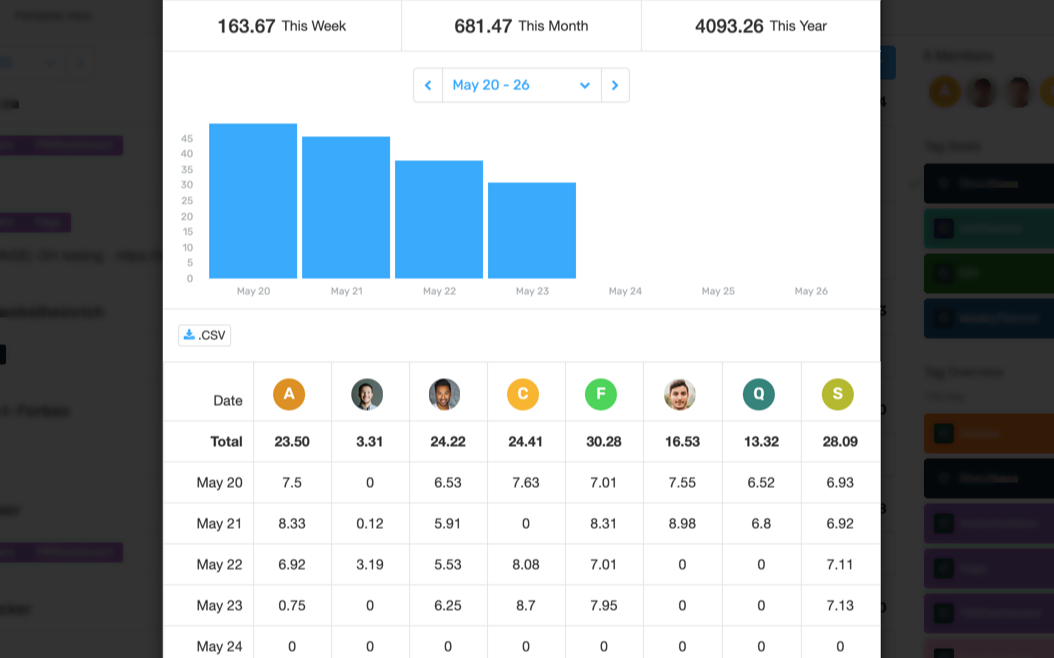 Shoutbase has a simple but capable reporting interface, allowing you to see your team's time at a glance. You can filter data by tags, people, or date range. If you need to do more complex analysis, it's one click to download the raw time data in CSV format for use in other tools.
Email Digests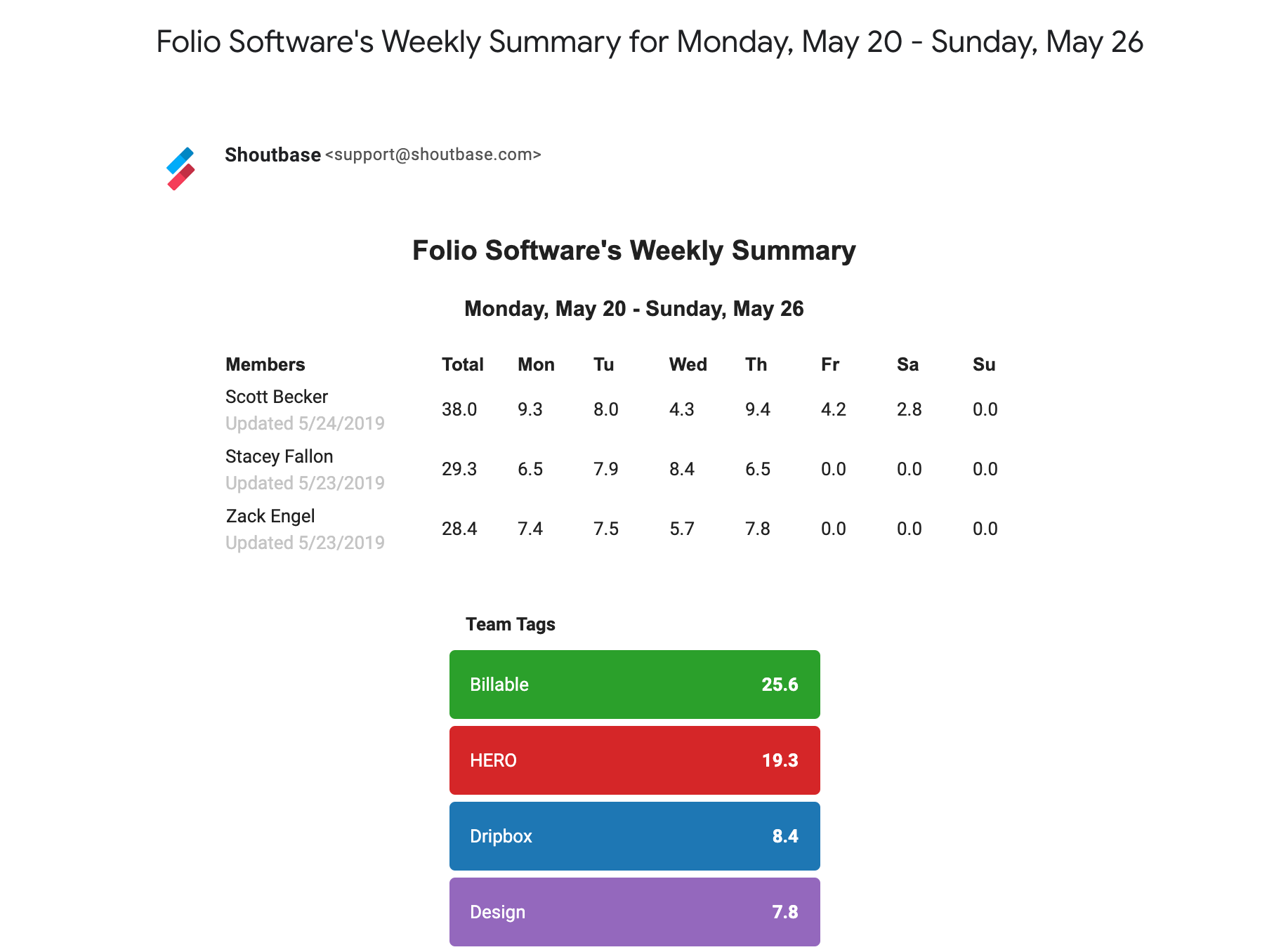 On a weekly basis, Shoutbase sends team admins and individuals summary overviews of the time spent over the previous week. This pushes the data to the user automatically, rather than relying on the user to remember to go and check back into Shoutbase to get a report.
Desktop App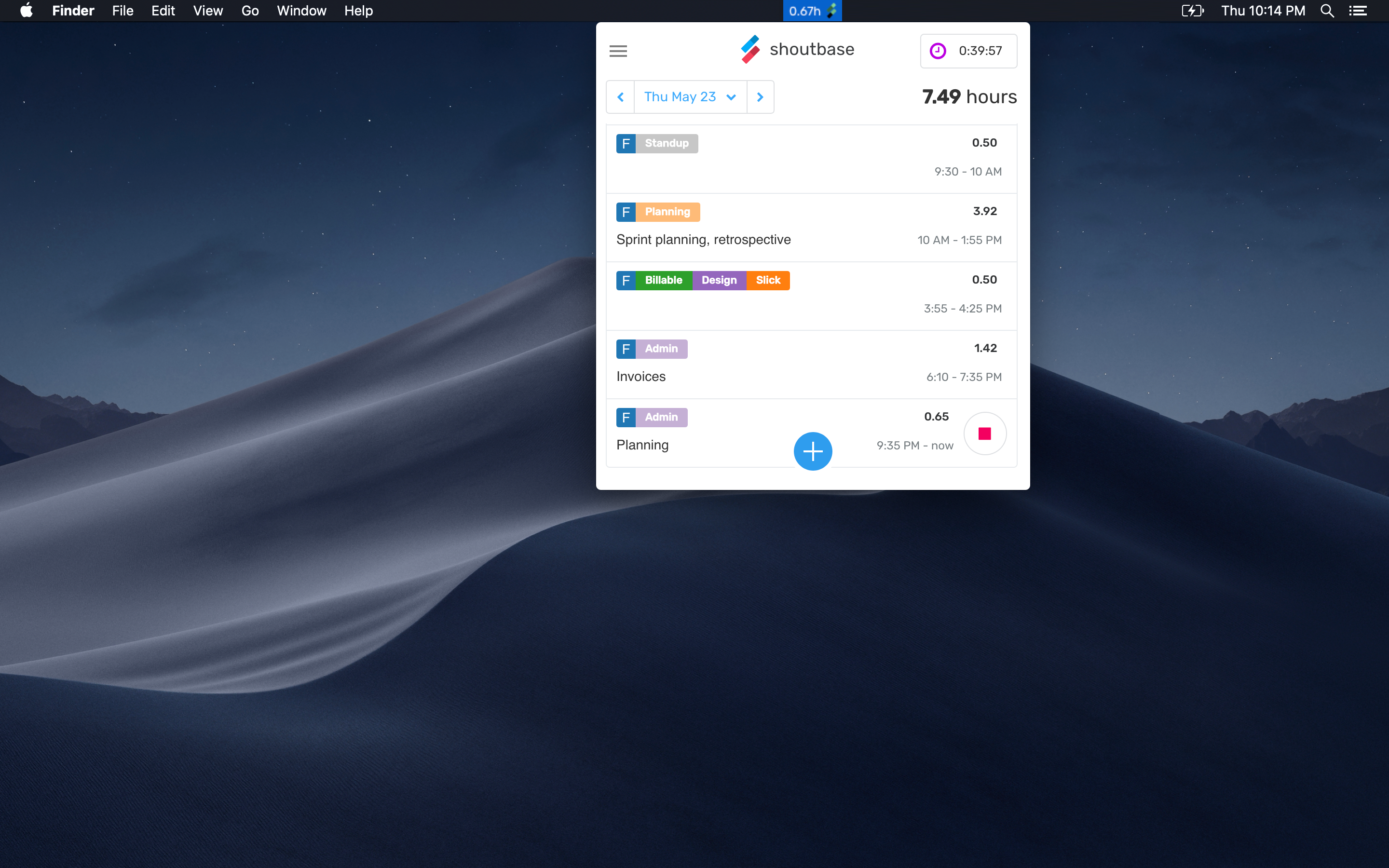 Shoutbase has a streamlined desktop app meant for fast entry, accessible via a keyboard shortcut or menu tray icon. From whatever application you're working on, you can access Shoutbase in a single click or keyboard shortcut.
Mobile Interface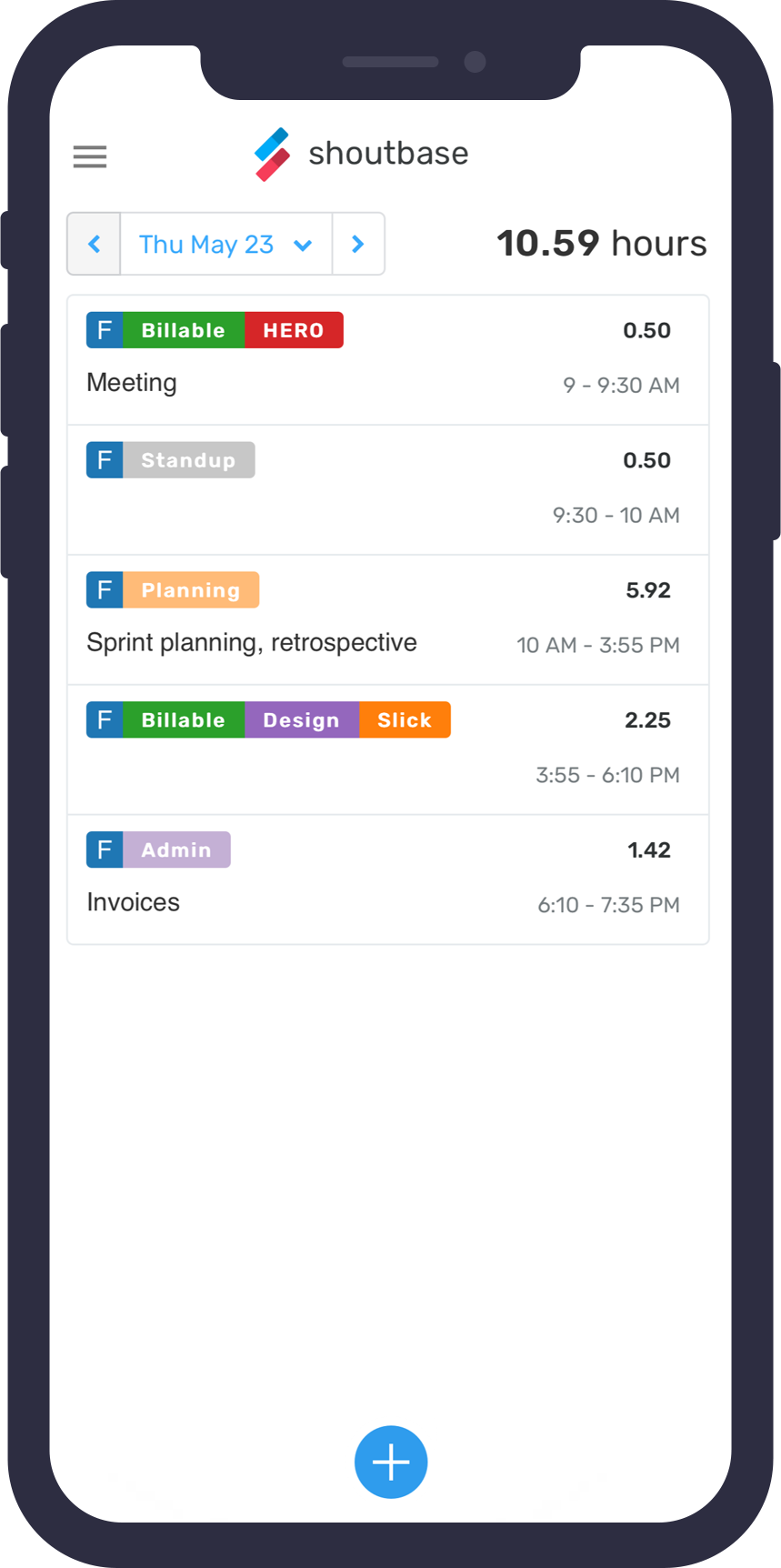 Shoutbase has a responsive mobile web app that allows you to quickly enter time on the go from your iOS or Android device.
Try It Today
Try Shoutbase for free today for a faster and simpler time tracking system, and start deriving value right away.
---
What did we miss?
Please let us know by tweeting to @shoutbase on Twitter.
Scott Becker
Co-founder of Shoutbase and Olio Apps.
LinkedIn: @scottbecker
Twitter: @sbecker
Thanks for reading!
If you would like to learn more about Shoutbase, please follow us on Twitter, Instagram, Facebook, LinkedIn, or Medium!
---
Back to Blog